Hygena Installations Leeds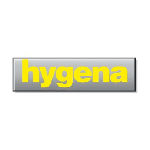 The team here at Whiterose Appliance Experts are committed to providing you with great value Hygena domestic appliance installations in Leeds, Bradford, York, Harrogate and other local areas.
Whether you've just moved home, having a kitchen redesign or simply replacing an old appliance, our fully qualified team of installers will make sure that your new Hygena product is professionally fitted and up and running when you need it.
No matter what your appliance installation requirements, we'll do our very best to attend your home at a date and time that best suits you - so that you don't have to manage without, while you watch the washing pile up or live on microwave meals!
We can even supply your Hygena product for you – just let us know what you need and we'll give you a quote with no-obligation to buy. If you find a better deal elsewhere, no problem; we're more than happy to install appliances that you've bought from an alternative supplier. We just want you to be satisfied with our service – that's what our good reputation is based on!
Areas we cover
Although we're based in Leeds, our Hygena appliance installation services cover an expansive area; we're happy to travel anywhere within 30 miles of the city, so if you're in Pontefract, Sherburn in Elmet, York or Wetherby, don't hesitate to contact us.
If you have kitchen fitters working at your property, we can liaise with them to ensure that we arrive to install your appliances to fit in with their schedule – leaving you with one less thing to worry about.
So for quality domestic appliance installations, Leeds clients can rely on our fast and friendly service – just give us a ring on 0113 887 4274 or send us a message and we'll get back to you as soon as possible.